On holiday in the Allgäu alps I came across these hives at an altitude of 1150 metres! They're protected from the cows by the fences. There were lots of wild flowers higher up the hill above the tree line.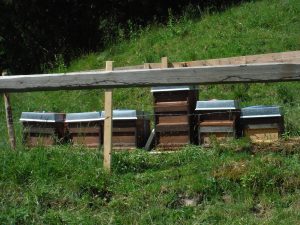 The local speciality honey was Alpenrose (Rhododendron ferrugineum) which grew in profusion above the tree line.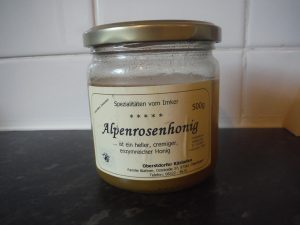 On the way home we stopped in the Black Forest, and found a honey shop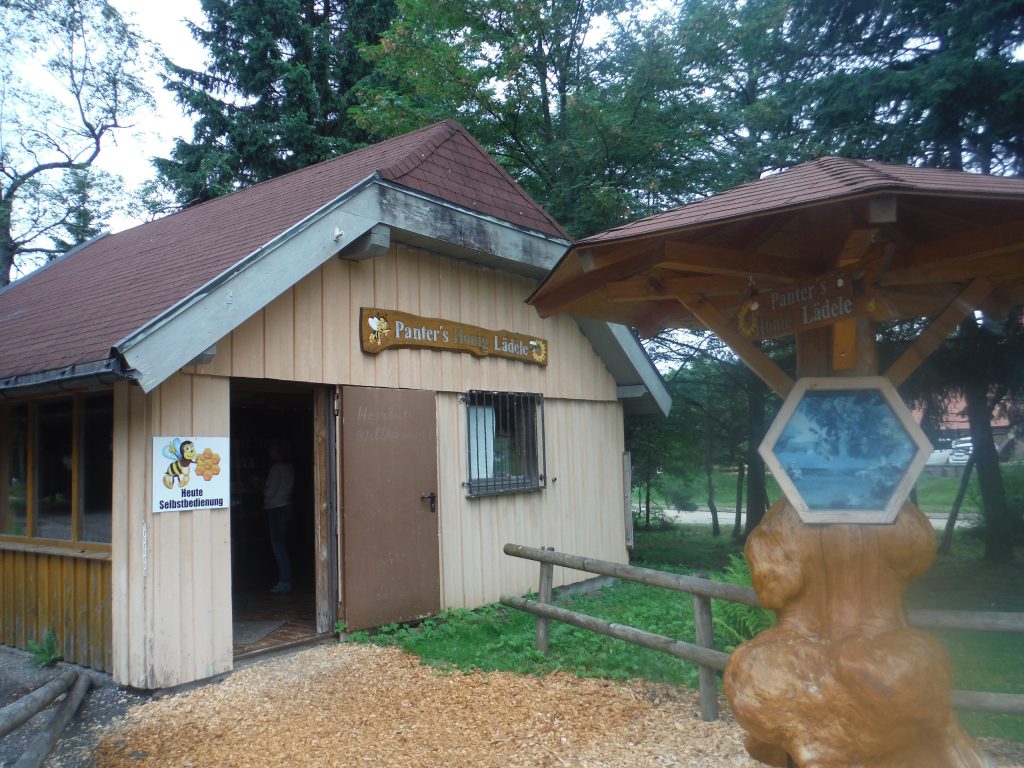 with a fantastic top bar observation hive.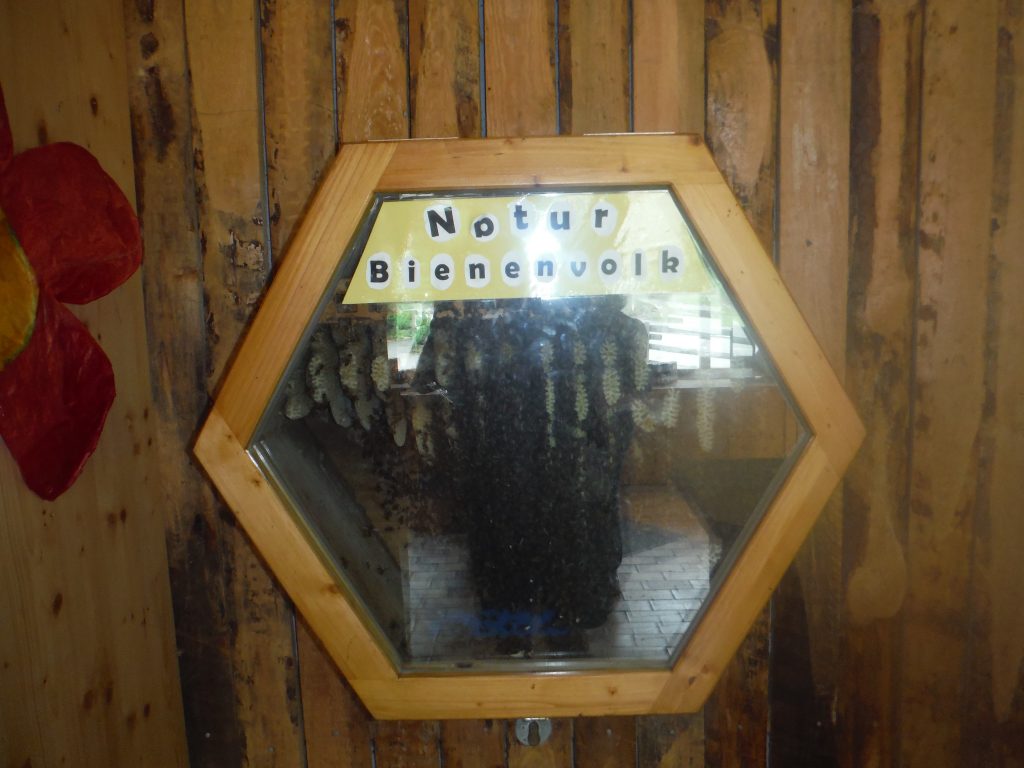 and picked up some wild cherry honey,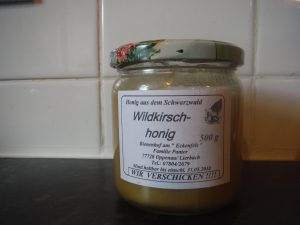 with a very cheery lid.